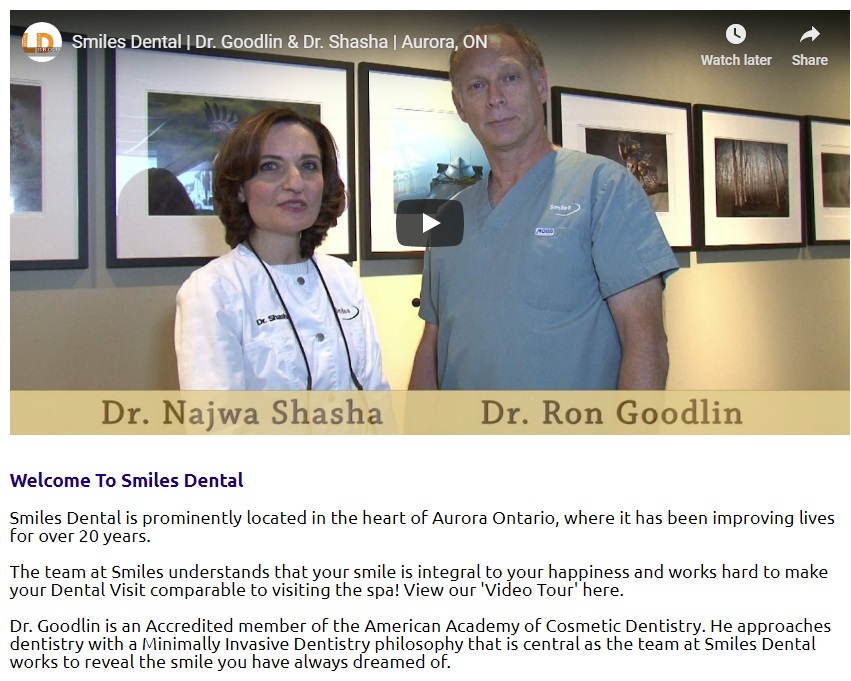 Smiles Dental is prominently located in the heart of Aurora Ontario, where it has been improving lives for over 20 years. The team at Smiles understands that your smile is integral to your happiness and works hard to make your Dental Visit comparable to visiting the spa! View our 'Video Tour' here.
Client:Smiles Dental
Services:Family Dentist, Cosmetic Dentistry 
Dr. Goodlin is an Accredited member of the American Academy of Cosmetic Dentistry. He approaches dentistry with a Minimally Invasive Dentistry philosophy that is central as the team at Smiles Dental works to reveal the smile you have always dreamed of. We want to extend to you our personal greetings and a very warm welcome to our dental practice. We are accepting new patients, and we are committed to doing everything possible to provide you with the  highest quality, state of the art dental care. We would like to make your visit to our office as pleasant and comfortable as possible. Our goal is to make you smile!