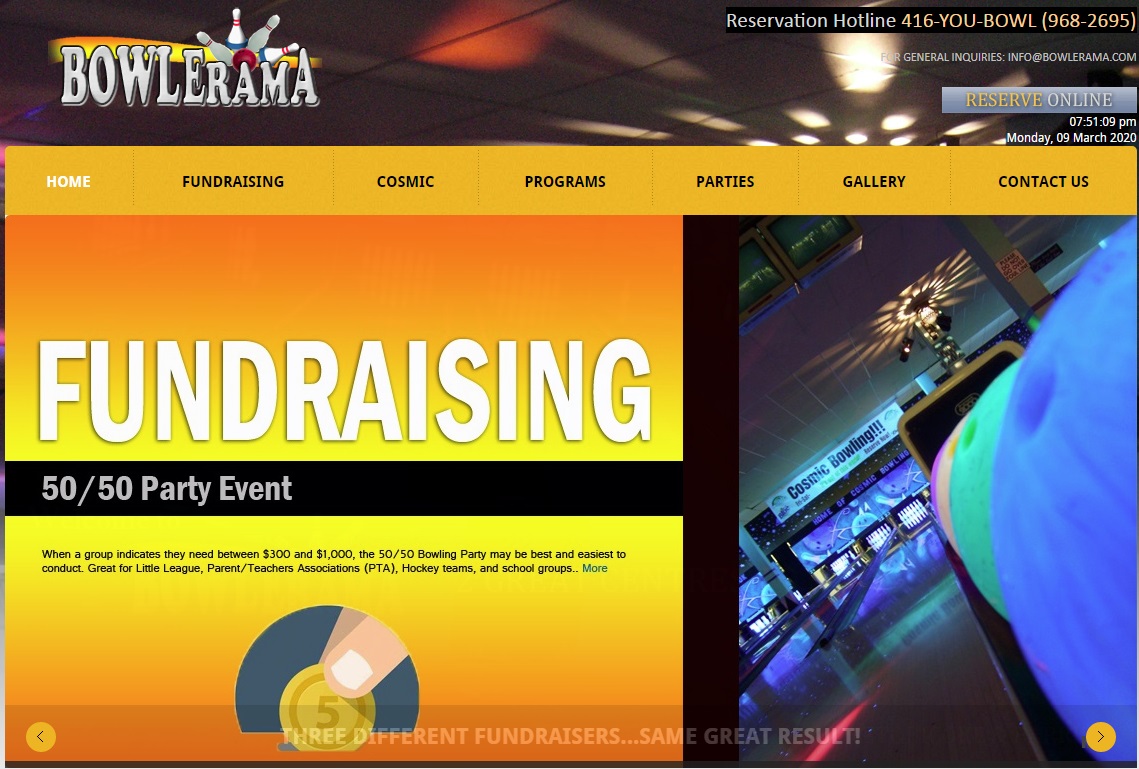 Bowlerama centres are ideally suited to host your next group or corporate function. We offer great locations for team building, competition and mixing. Bowling offers something lacking in most other party venues; there's no wallflowers allowed at Bowlerama, as bowling serves as the perfect mixer, encouraging perfect strangers to mix, mingle and get to know each other.
Client:Bowlerama
Locations: Rexdale & Barrie
Cosmic Bowling is hot! Generally, Cosmic Bowling is run on Friday and Saturday nights, with some centres running it on Saturday afternoons and Sunday as well. However, Cosmic can also be used for corporate events, charity fund raisers, large group bookings, etc. We even offer Cosmic Bowling Birthday Parties in most centres, either for a limited time on Saturday afternoon, or on a weekday after school between 4 and 6 pm. Check out the party atmosphere Cosmic Bowling provides. Call your nearest Bowlerama centre for all the details.